Livestock is an artist-led initiative set up to provide opportunities for performers to show new or evolving work.
---
Livestock was established in 2010 at The Market Studios, Dublin. It was conceived of by artists for artists. Our bi-monthly events aim to create a positive and welcoming environment where artists can present their live work to an audience. We strive for performance as a means to facilitate relationships and create a space for dialogue.
Livestock has collaborated with Dublin Live Art Festival (DLAF), MART, The Complex and Bealtine Festival. The platform is currently curated by Fay and Katherine Nolan.
---
Check out Livestock on Facebook, Twitter, and Instagram.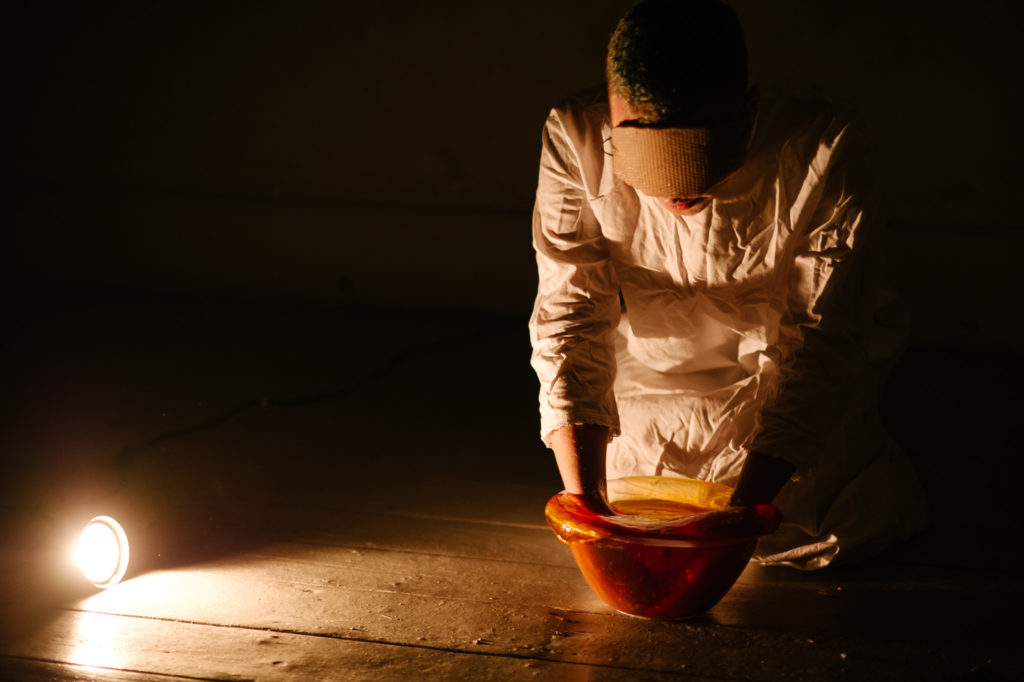 Meet the Curators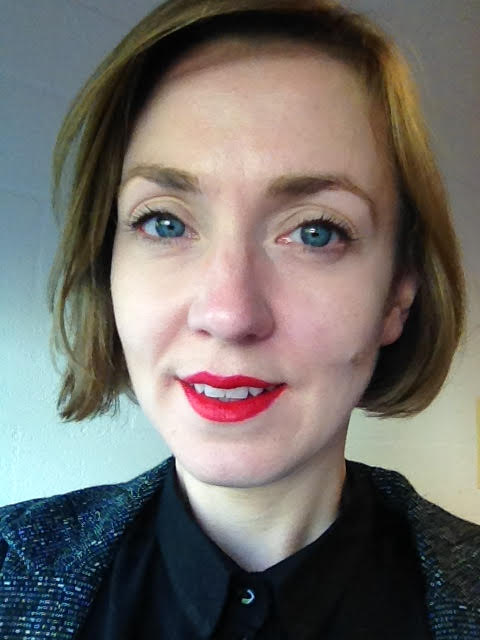 Dr Katherine Nolan is an artist, lecturer and curator. Working primarily in live and lens-based performance, her art practice investigates gender and embodiment across live and digital spaces. She has exhibited internationally in Europe, America and Asia. Recent exhibitions include Fluid Flesh (2021) and The Mistress of the Mantle (2017) solo shows at MART Dublin, and group shows at LACE Los Angeles (2018), Supermarket Art Fair Stockholm (2016) and Future Histories at Kilmainham Gaol (2016)
She regularly curates with MART, Livestock Performance Art Platform, and previously Dublin Live Art Festival. Recent projects include HOME made HOME at MART (2020); Care. Complicity. Critique at the Centre for Irish Contemporary Art Los Angeles (2019); and Livestock's bi-monthly experimental performance platform.
Her research practice occurs at the interstices of lens-based media, performance and digital culture. Recent papers include Fear of Missing Out: Performance Art through the Lens of Participatory Digital Culture (International Journal of Performance Arts & Digital Media); and Reading Queer Irish Performance across Live and Digital Practices (Interfaces Journal, 2021). She is currently Lecturer in Creative Digital Media at the Technological University Dublin.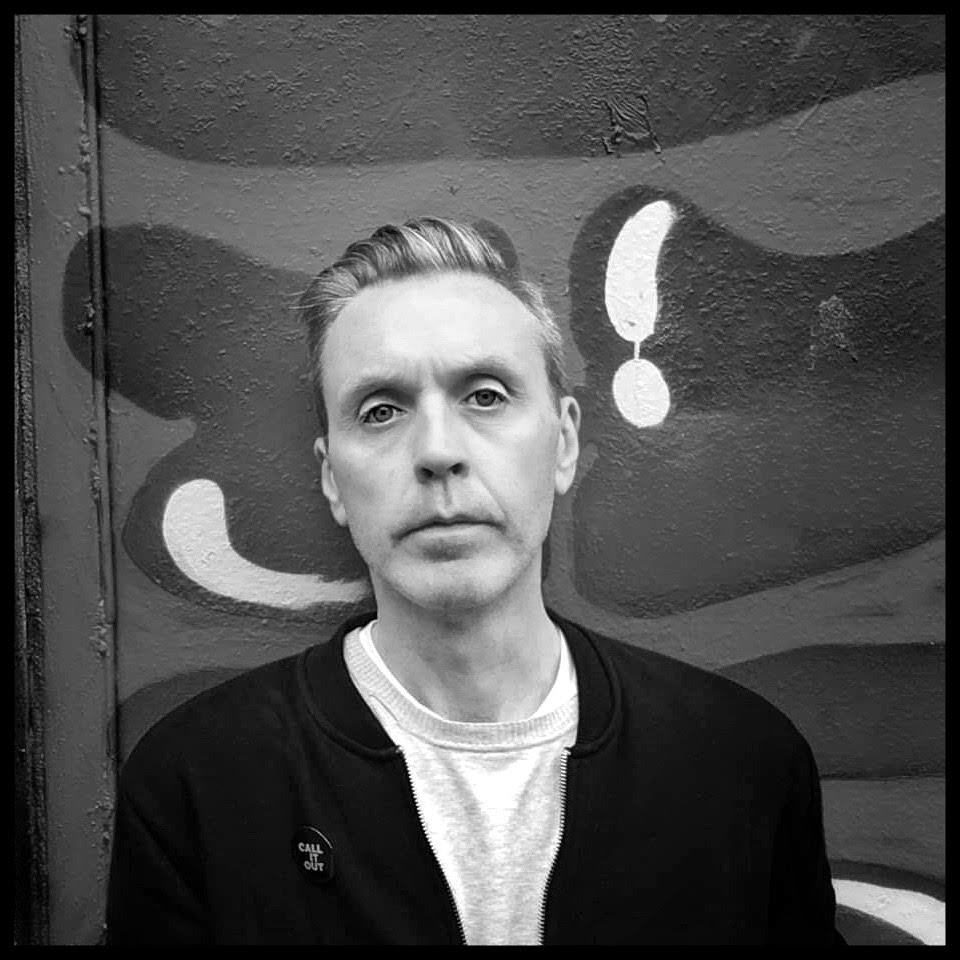 Francis Fay's practice focuses on the relationship of the body/mind in time and space. He explores the self.
Fay looks at the development of multiple identities and the opportunity to be the star in one's own 'movie'. The artist explores appearance, veneers, masks and the investment by individuals and society in utopias. His performance uses movement, music, and dramatic lighting, print material, mirrors and masks to question assumptions. He hopes to expose the apparent flaws in the notion of the ideal, focusing on the disconnect between body and soul. Through performance, ritual and humour the artist finds new ways of expression, connection and communication.
Fay holds an MA | Art in the Digital World, NCAD; BA Fine Art, DIT; BTEC National Diploma in Performing Arts from Leeds. He is a founding member and co-curator of Livestock Performance Platform. Francis is a member of IVARO, a member of MART Dublin, and works at Project Arts Centre and Outhouse LGBT Centre. Fay has collaborated with the award winning theatre company Brokentalkers as both Stage Manager and Scenographer.
His durational piece The Singing Flame was featured in ART:2016 Celebrating the Centenary of the Easter Rising, commissioned by The Arts Council of Ireland. Fay's solo retrospective took place at MART HX in August of 2021.
---
Eleanor Lawler
Livestock Co-Founder
Eleanor Lawler's work concerned ideas around domesticity, being female and the ageing body. Her artwork manifested as performance, curation, textiles, movement, installation and film. Since 2001 she showcased and performed work across Ireland, Europe and USA. Her film work has been shown in Liverpool Biennale, Whitechapel Gallery and as part of "Visual Deflections" in 2008/9. Eleanor was an associated artist of the MART Gallery and Studios in Dublin from 2010-2020 with which she exhibited nationally and internationally and which continues to support the legacy of her work, launching a studio residency in her name and a retrospective exhibition in 2022.
Eleanor participated in the Butoh & Live Arts Moving Bodies Festivals in 2016-2017, which included a residency in Turin, Italy. Her film The Invisible Woman, was shown at LACE Gallery in Los Angeles in 2018 and in 126 Gallery Galway as part of Diffraction in 2020. As a curator she focused on supporting emerging artists by building a strong environment of support and mentorship. She co-curated the performance art platform Livestock with Francis Fay since 2011 and was an Assistant Director at Dublin Live Art Festival for 2013-2015. She held a BA Fine Art from DIT, Dublin and an MA in Textiles from Goldsmiths College, London. Eleanor died in 2019 from ovarian cancer. She is deeply missed and completely irreplaceable.